Have you thought about what you would do if the tenant didn't pay the rent?
The example below can show how long it can take to evict a tenant but more importantly just how much money can be at stake for landlords from a non-paying tenant.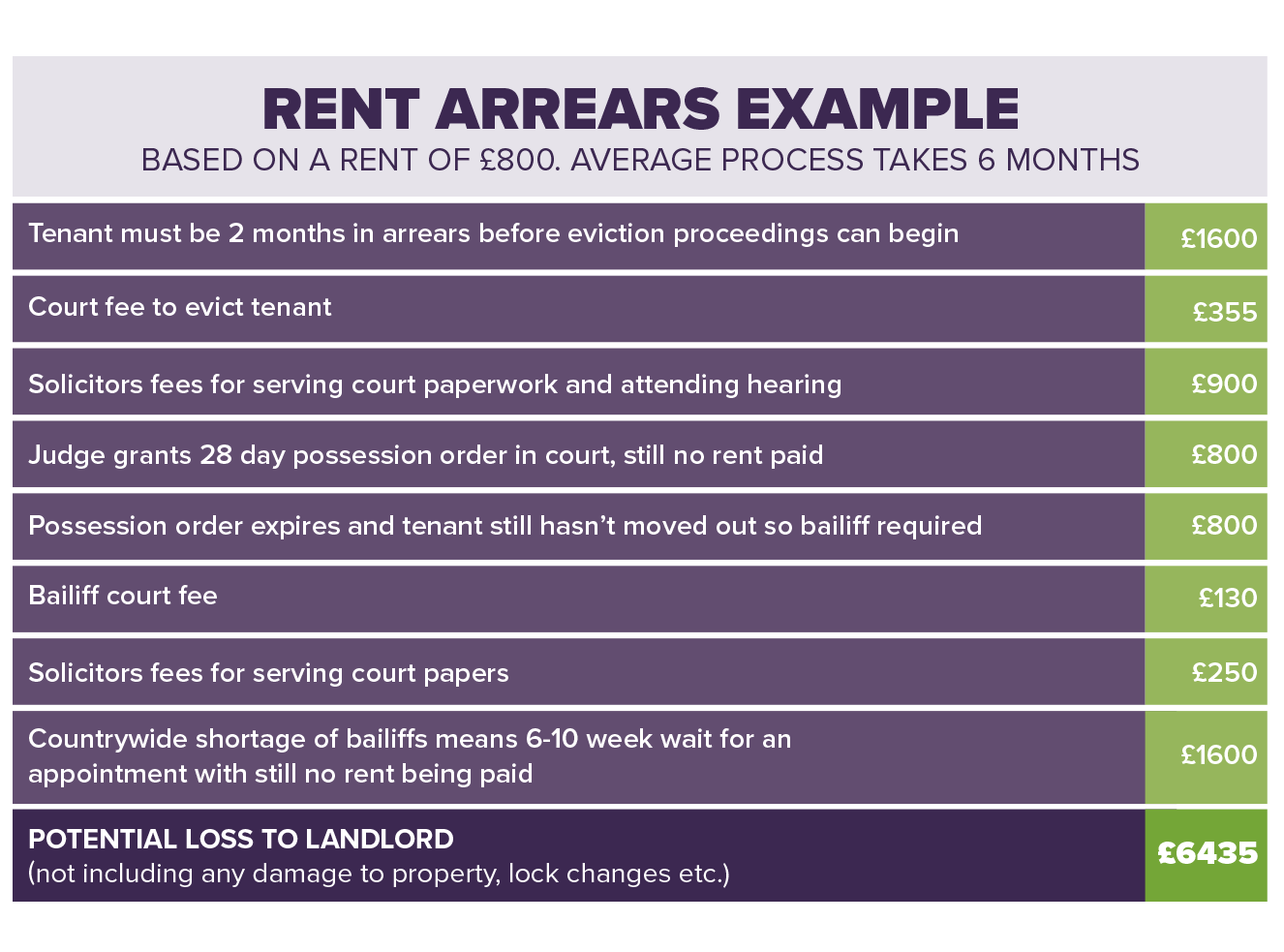 While our rigorous referencing process can remove some of the risk it can never remove all of it as sometimes the tenant just cannot pay the rent due to redundancy or ill heath etc, particularly since the recent Pandemic. Figures have shown that property possession claims through the courts have risen 225% since 2013. We have worked hard over the years with our referencing partners to help create a robust product that actually works as we have seen plenty of so called "rent guarantee" policies that are not really worth the paper they are written on.
With our policy you will be covered for the following if you have a non-paying tenant:
100% of rent paid until vacant possession
No excesses to pay
Up to £100,000 worth of legal cover including all eviction costs
90% of rent paid after vacant possession for up to six weeks to help cover void periods
Up to £250 for any damages that exceed the deposit amount

Eviction of squatters
What's best is that all this cover costs around two days rent per month. The question we ask landlords is; would you sacrifice two day's rent per month to guarantee you will still get that rent? We know we would and such is the demand for this service this is fast becoming our standard service.